WE HELP ONLINE FITNESS COACHES MONETIZE THEIR FOLLOWING, REACH NEW AUDIENCES, AND INCREASE THE CUSTOMER LOYALTY.
Creating online courses, developing a website and mobile app, marketing your courses, and taking care of your customers by providing support of the highest standards. We handle any aspect of your business that you need us to.
We talked to various fitness coaches in the industry with small to large reach to figure out the challenges they were facing in growing their online coaching business. Whether it was a coach who did not yet launch their course or a coach that was already making upwards of $100k monthly from their courses and partnerships, there was a huge scope of growth for all of them. We carefully went through all their feedback and devised a range of service offerings for this industry that can help the online fitness coaches regardless of where they're in their journey of maximising their earnings by helping people who look up to them.
The very first step towards helping the people who follow you, look up to you, and are inspired by you, is to create an online course where you teach them all the things they need in order to reach a fitness level they aspire to be at. Your followers can be anywhere in the world and still workout under your guidance.

Don't know how to create a course? We got you! We've created countless online courses for hundreds of trainers over the years, so you can rest assured that we'll take care of the technical side of things and also give our inputs based on the wide array of experience that we have about the best practices. All you need to tell us are the types of courses you want to put together for your followers and give us the content. If you don't know where to start, our team of experts will help you put a high quality content together as well. There's no excuse for you to not take that next step in monetizing your audience.
TYPES OF BRANDED COURSES WE CREATE

Diets

Workouts

Muscle Gain (Lean/Bulk)

Shred & Tone

Recipes
PS: In your courses, talk about your supplement partners and which products can act as a catalyst in your customer's transformation journey. This is a massive source of earning commissions.
You created an awesome course through which you can transform lives. But if you don't have a website that's optimised to turn visitors into customers, the bounce rate increases. Your website is where you make or lose money. We help fitness coaches create optimised websites and sales pages that tell a story. Story of how they started and how they're now helping hundreds and thousands of customers get in their best shape possible. We also show as many client testimonials as possible to enhance the trust factor. All this while keeping the user interface as amazing as possible.

We also add the ability to cross-sell the products from your supplement/clothing partners to help you earn really nice commissions (if required).
RANGE OF PLATFORMS WE USE BUT NOT LIMITED TO
Having your own mobile application is the best way possible to stand out from your competition in such a competitive market like health and wellness. By having your own mobile app, you can deliver your courses to your users, be more interactive, explain the workout routines/exercises through high-quality videos, create a tightly-knit community, charge for live sessions, upsell your supplements to earn commissions, keep in touch with your user base, and most importantly, make the whole experience personalized for your customers. Who doesn't like to feel special?
Having your own mobile app reflects an authority in the industry, acts as an added value for your customers, retains them for a longer time, and opens up a new stream of income for you. Once the app is created, we'll maintain the backend, keep releasing new updates, fix any bugs that come along the way, and make sure it complies with the latest updates from the App Store & Play Store.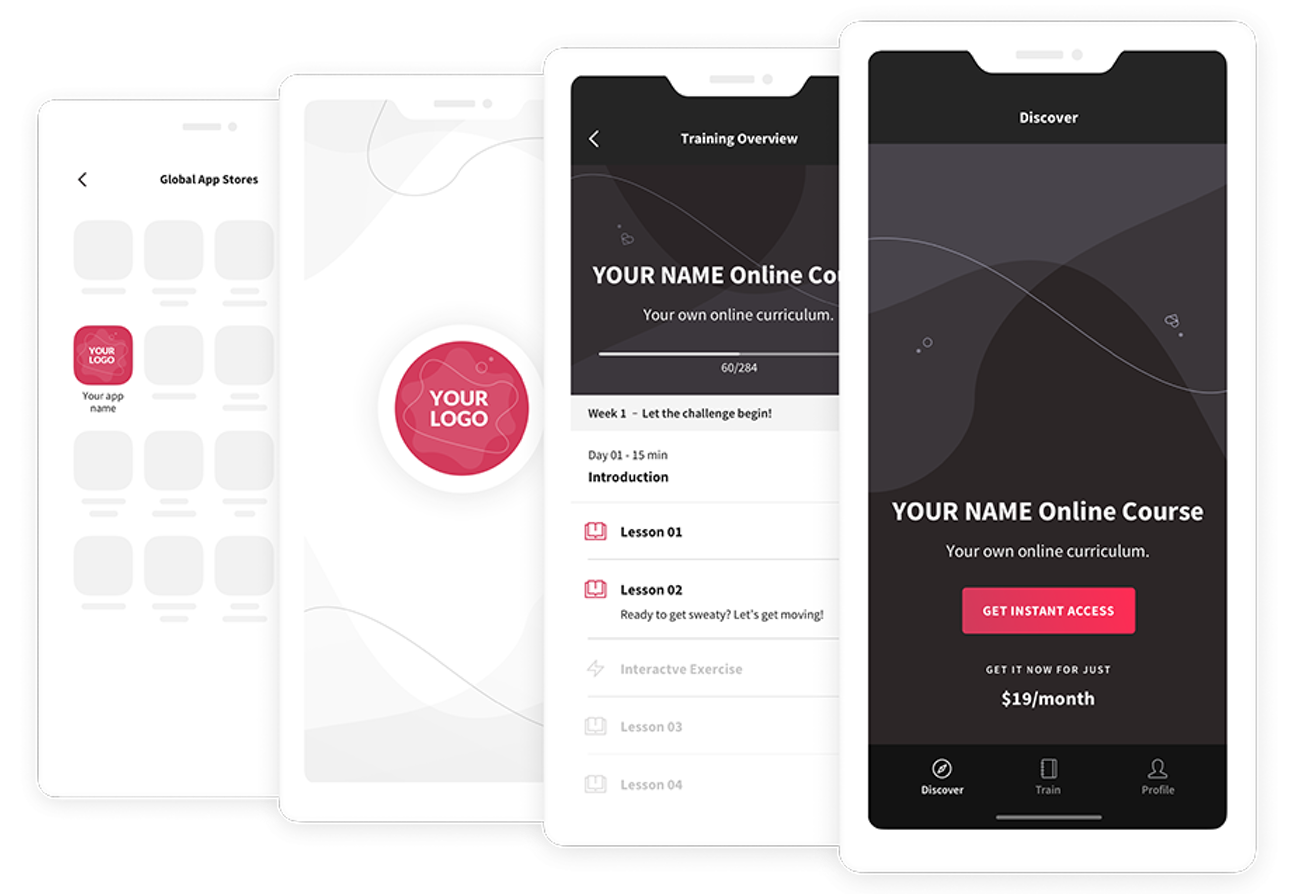 OTHER REASONS YOUR BUSINESS NEEDS A MOBILE APPLICATION
OUR APP DEVELOPMENT
PROCESS SIMPLIFIED

Requirements Gathering
Requirement Gathering is the first and very important part of our mobile app development process.

UI/UX Design
We create eye catchy design with the help of latest tools of designing.

Quality Assurance
We do not compromise in quality so we make sure you get 100% bug free app.

Prototype
After designing, the prototype of your app gets ready which is sent for development then.

App Development
The Development gets started on the preferable platforms with complete transparency.

Deployment
Your app is ready to appear on the App store or Play store on this stage of Development.

Support & Maintenance
We give support & answer every query after deployment.
The most important aspect of creating a stunning app + website is being able to market it to the correct audience. We run Facebook/Instagram Ads for this. Our team focuses in bringing you the maximum results for as little ad spend as possible. We dedicate a smaller budget to the ad spend and scale it up with time to stay as efficient as possible.
Whether you have a small or a massive organic following, we can leverage it to target users with similar purchase behaviour as your existing followers, and sell your courses to them while taking your ROI through the roof. With our 85% unique visitors ratio in the industry, you can reach people who don't know about your awesome program yet.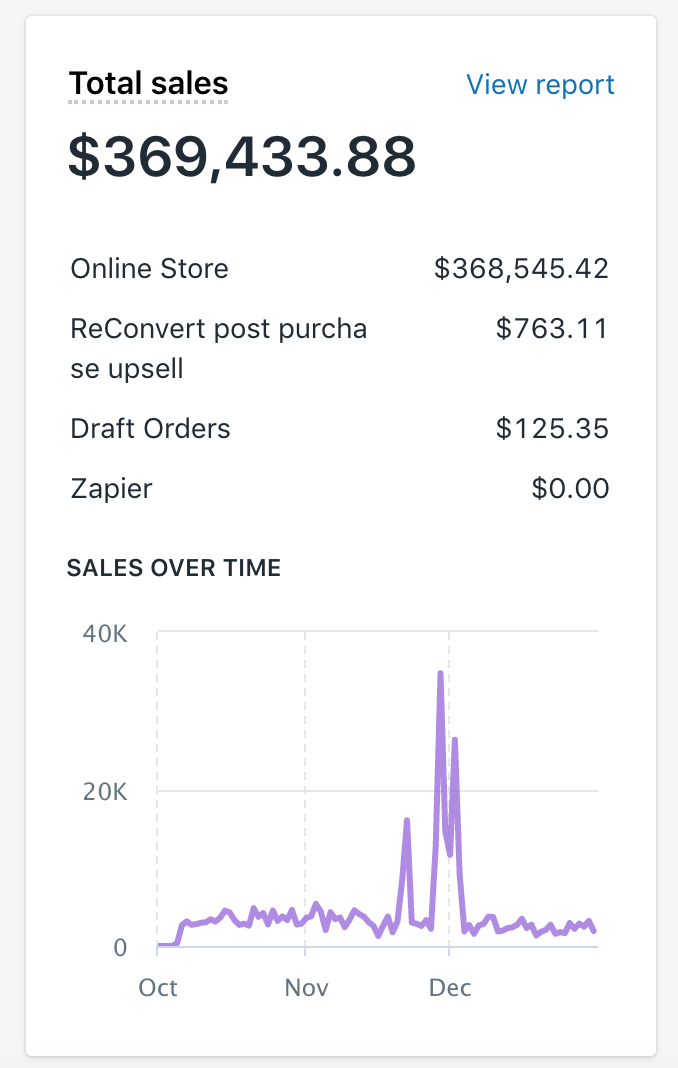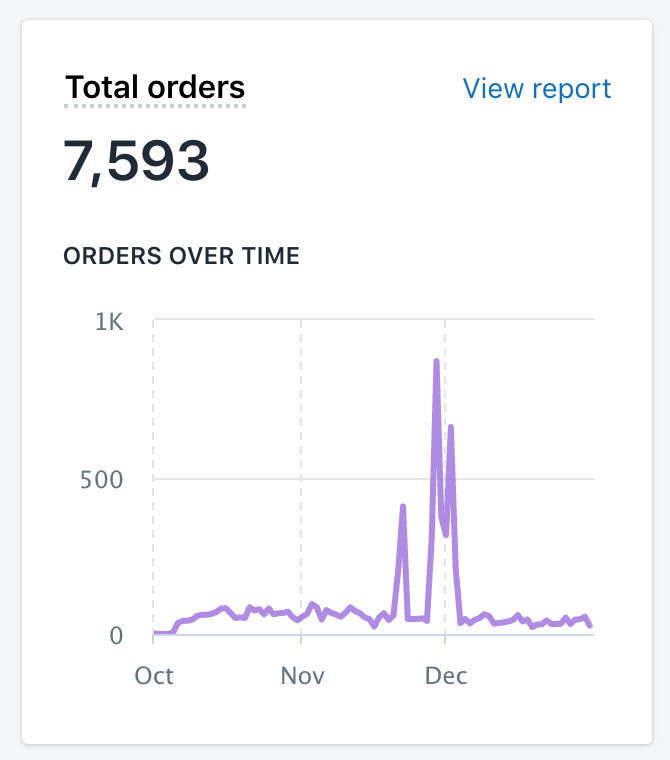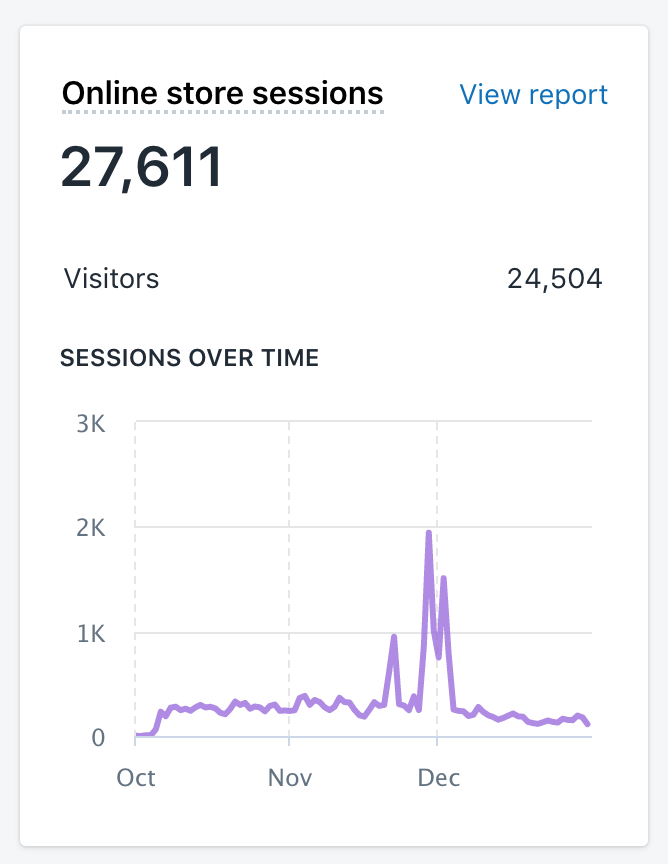 Platform to run ads:
Facebook & Instagram
EXPECTED ROI IN 2-3 MONTHS:
3x or more.
Keeping loyal customers is less expensive than getting new ones. Research shows that it costs about five times more to attract new customers than to retain existing business. Satisfied customers become devoted buyers when a business is trustworthy and provides good customer service. Research shows there is a 60% to 70% likelihood that satisfied customers will return to make new purchases. With our customer first approach at Croyez, you can be assured that we'll prioritise building long-lasting relationships with your customers. At the same time, our team will also learn your business in detail to understand how to help the potential customers choose what's best for them. All this while you can focus on your training, and expansion.

LIVE CHAT

24/7/365 COVERAGE

EMAIL & SOCIAL MEDIA

PERSONALISED RESPONSES
What sets us apart from other customer support companies is that our team consists of experts in the fitness industry who would engage with your audience, suggest the most suited coaching plan from all the plans you offer, answer any and every query that your followers have in detail, and handle refunds. We work with any CRM that you're comfortable with. Whether you get 50 emails a day or 500 - our team has enough capacity to handle all your client requests.

If this didn't blow your mind yet, our team also has dieticians who can handle assigning proper meal plans to your followers who are a part of your personalized training program.
How other customer support agencies reply to customers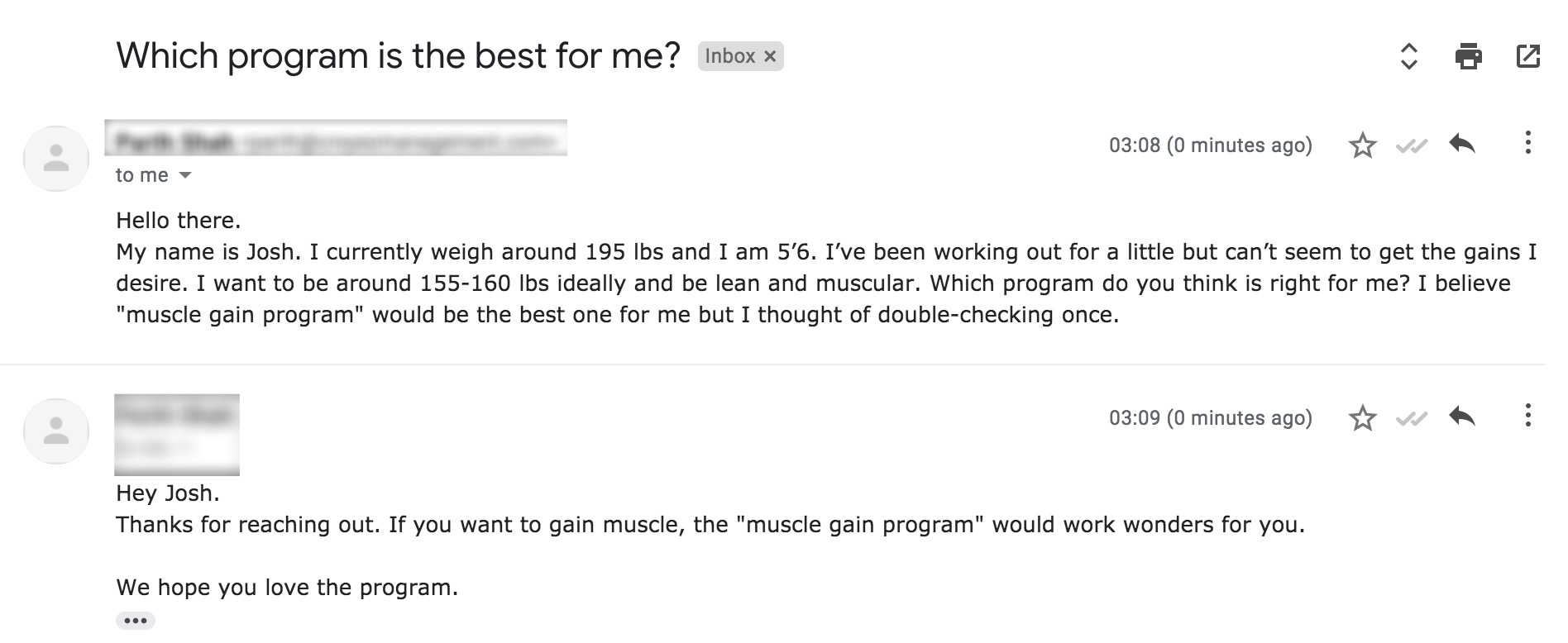 How we reply to our customers